Hello, me again....
We've already sent an appeal and had it rejected. I've posted all the relevant photos and a copy of the appeal.
My Sister-in-law parked where she normally does when she goes to work and on this occasion her BB slipped off the dashboard. Apparently, this time she was with a work colleague and was running late for work. I'm guessing they just closed their doors and legged it to work without a thought for the BB.
I'd appreciate any help and advice and thanks in advance.
Joe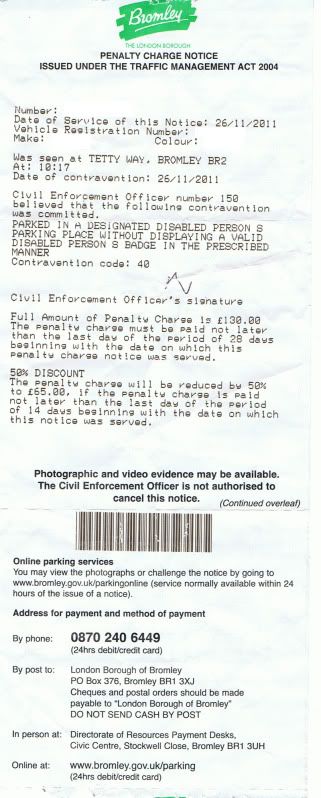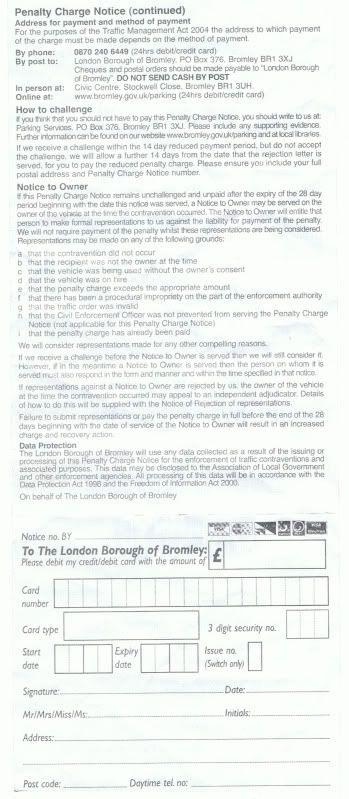 Dear Sir/Madam,




I am appealing against the above PCN received on 26th November 2011 for failing to clearly display a valid disabled badge in the prescribed manner. I have atttached a copy of my disabled badge.

I parked my car at the location specified on the PCN at approximately 10:00 on Saturday 26th November 2011 as I have done for the past 12 months as I work close by. I placed my diaabled ticket on my dashboard in the normal way making sure it was clearly visible as I always do, but unfortunately, on this occasion, upon closing my car door, my badge slipped onto the floor without me realising until I returned to my car.




As a minor and honest transgression has occurred, and there was no attempt to evade a parking charge or deprive a disabled person a parking place, I kindly ask you to consider cancelling this PCN with immediate effect.

Yours faithfully