Hi
I will be grateful for any help with these tickets.
I have received 2 PCN's from Croydon Council - both arrived one day after the other.
First - was for parking in a loading place during restricted hours. My husband literally parked up, got a take away from the shop which took around 5mins and then left. He was parked within the hours on the sign.
I have tried to post a link to the area and sign via googlemaps.
http://maps.google.co.uk/maps?hl=en&q=...,200.35,,0,22.5
Second - Stopped on a pedestrian crossing or crossing area marked by zig-zags.
Literally stopped on a sunday evening for around 10mins.
http://maps.google.com/maps?q=high+street+...p=12,77.24,,0,0
I have posted the scans of the PCN's. Both have the same pages after the inital one so only posted one set if these.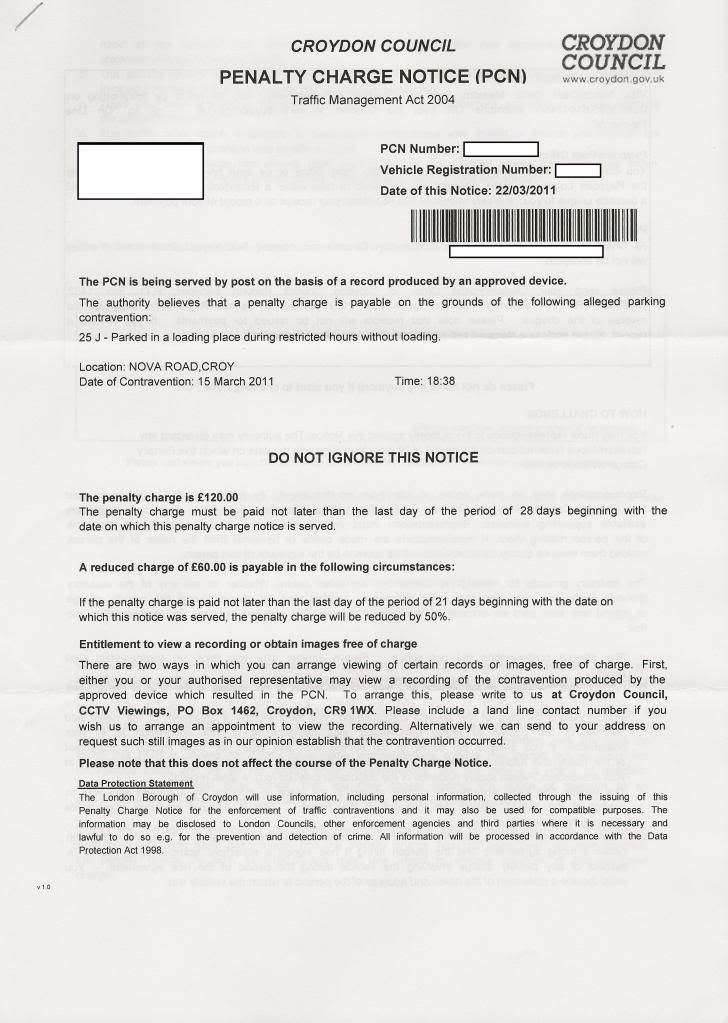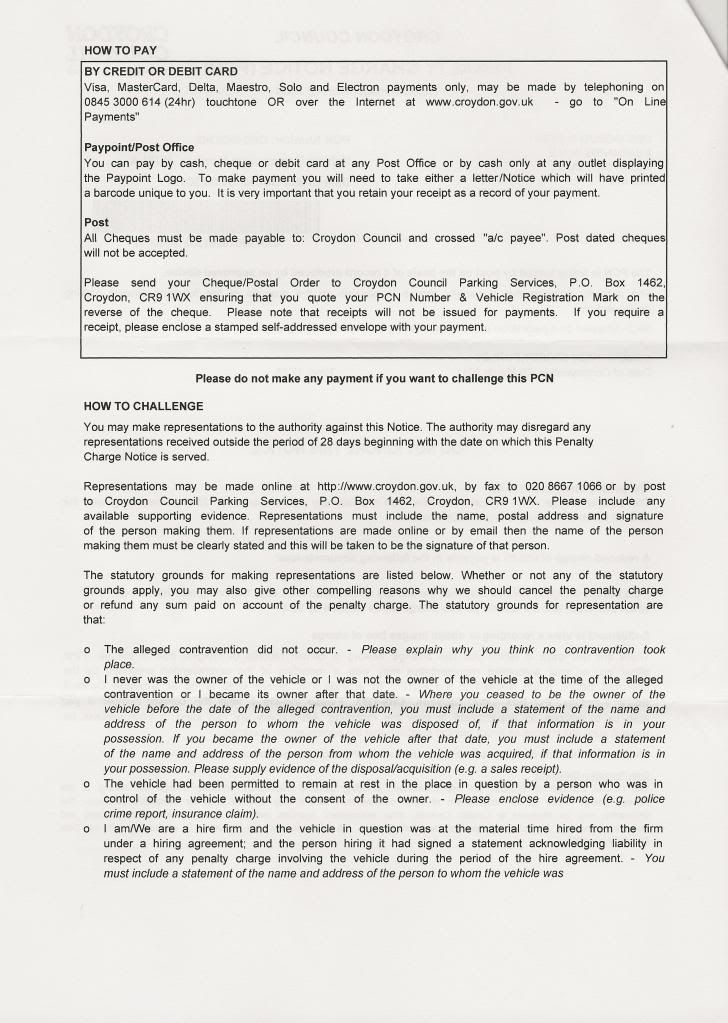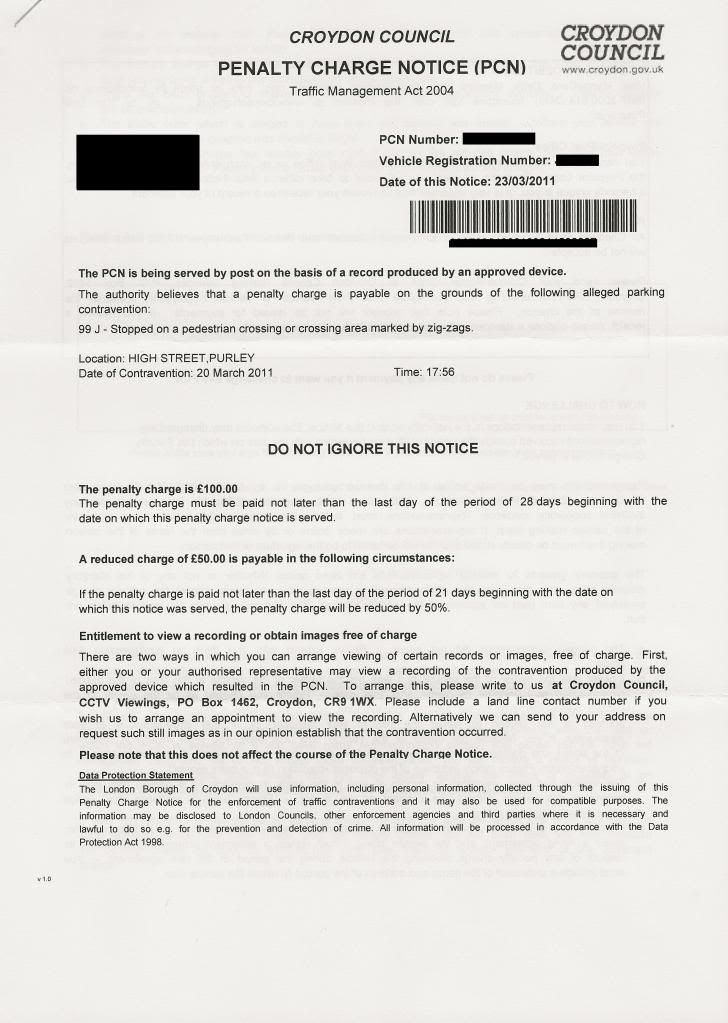 Thanks in advance for any help that you can give.