I was driving along the M6 yesterday. Not sure of the exact location, but I was on my way to Telford, and it was before the M54.
In a very stupid moment, I accelerated and went a reasonable amount above the 70mph speed limit (I think triple figures wouldn't be incorrect), as I was doing this I passed under an overhead gantry, I braked sharply as I realised, but couldn't be certain of the speed I was doing, although I would say it was almost certainly over the limit. No speed limits were shown on the signs at all.
My friend was travelling behind me, and says he did not see a flash. I also didn't notice one. It was a reasonably dull day (very overcast and grey skies), so assume a flash would have been reasonably obvious?
I have been looking online, and have seen conflicting information. What I really want to know is, if there are no speed limits shown on the signs, are the cameras active? And if they are active, is the flash visible?
From the little knowledge I have picked up from my research, I don't believe they are HADECS-3 cameras, they are just normal Gatsos…I think at least, perhaps somebody could confirm: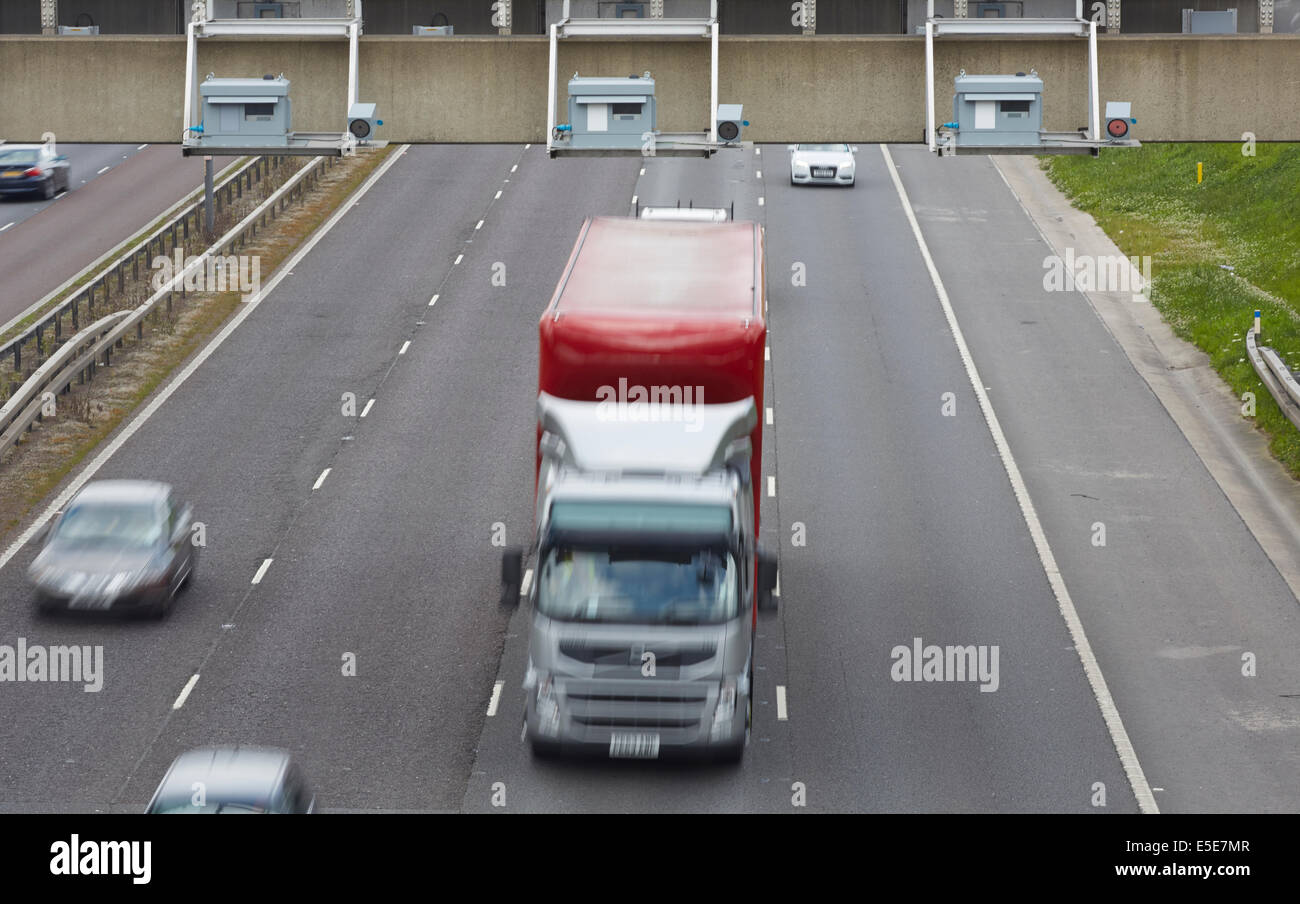 Failing the above, I suppose I just have a very nervous 14 days to wait. I am incredibly anxious, and hate not knowing stuff, I wish there was some way of finding out for sure either way!